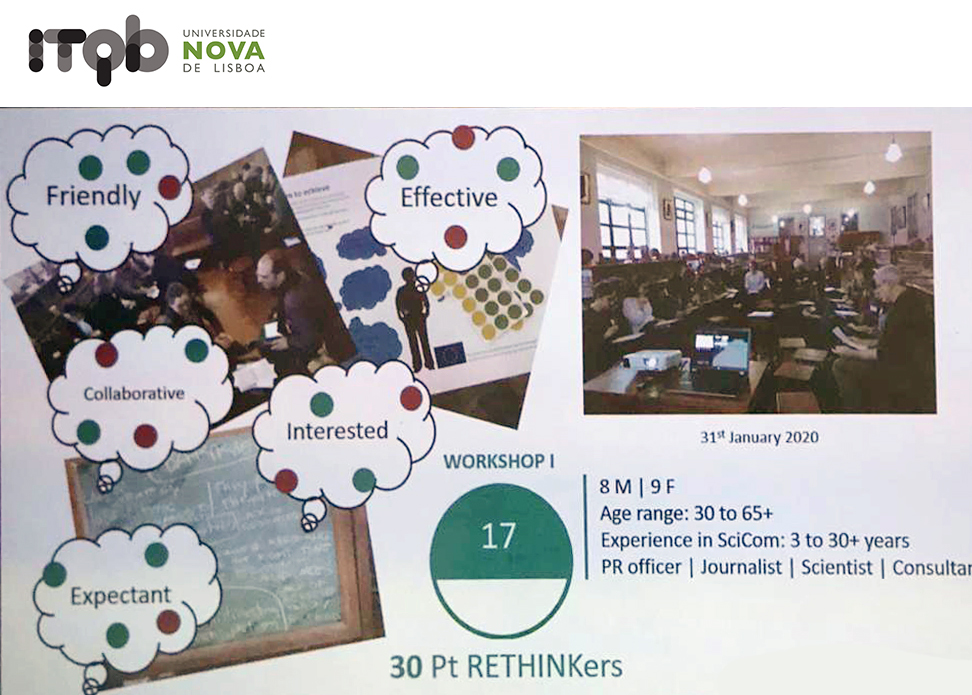 The first Portuguese Rethinkerspace meeting was held at the beautiful Instituto Superior Técnico Geosciences museum, designed in the early 20th century as a support to geological classes for the Portuguese engineers. The collection is magnificent, and the director was very welcoming and also an active player in the discussions.
Having set the scene in such a scenario, and serving coffee as soon as people arrived, set the tone for what would be a wonderful half-day together. The feeling of being around colleagues that you have so much in common with created a strong bond, that lasted many months to follow and resulted in very interesting new alliances.
Our team composed of Ana Sanchez, João Gaspar and myself (Joana Lobo Antunes) had a good time managing the challenges and the schedule, with so many interesting inputs from scientists, journalists, communication officers and educators from science centers and museum. It was a pleasure just to watch them agree, disagree, exchange arguments and discuss on the best angles and approaches. We had to reassure them all it was just the beginning of our journey, a journey to discover new knowledge and gems, and as we all learned with Indiana Jones – that belongs in a museum.